With Support From FINA, USA And Canada Artistic Swimming Announce Virtual World Series Events
COLORADO SPRINGS, Colo - FINA has once again demonstrated its strong place as a leader in the international sports community. The organization's leadership has approved Artistic Swimming Canada and USA Artistic Swimming to host official World Series Events in virtual competition settings.
With so many unknowns surrounding the early 2021 international competition calendar, FINA's vision helps clarify the future for our athletes and give hope to our sport's community. The world's highest-level athletes will have the opportunity to compete against each other in official competitions once again. Both virtual competitions will host a full Artistic Swimming World Series schedule complete with Technical Team, Free Team, Highlight, Combination, Technical Duet, Free Duet, Technical Mixed Duet, Free Mixed Duet and Solo routines. The United States will be the first country to hold a virtual competition with the event set to air February 19 – 21. Canada will produce the second installment on May 28 – 30.
"There is no replacement for in-person competition at any level, but a virtual competition is a great substitute until we can return to our standard competition setting. FINA has opened an opportunity for every country that competes in our sport to showcase their skills and USA Artistic Swimming is proud to be one of the countries that will deliver that opportunity. We anticipate a high-level of participation from the best athletes our sport has to offer. Their artistry and skills will be produced in a way that will provide fans with an incredible experience that will leave them with a newfound level of appreciation for artistic swimming," CEO of USA Artistic Swimming, Adam Andrasko, said.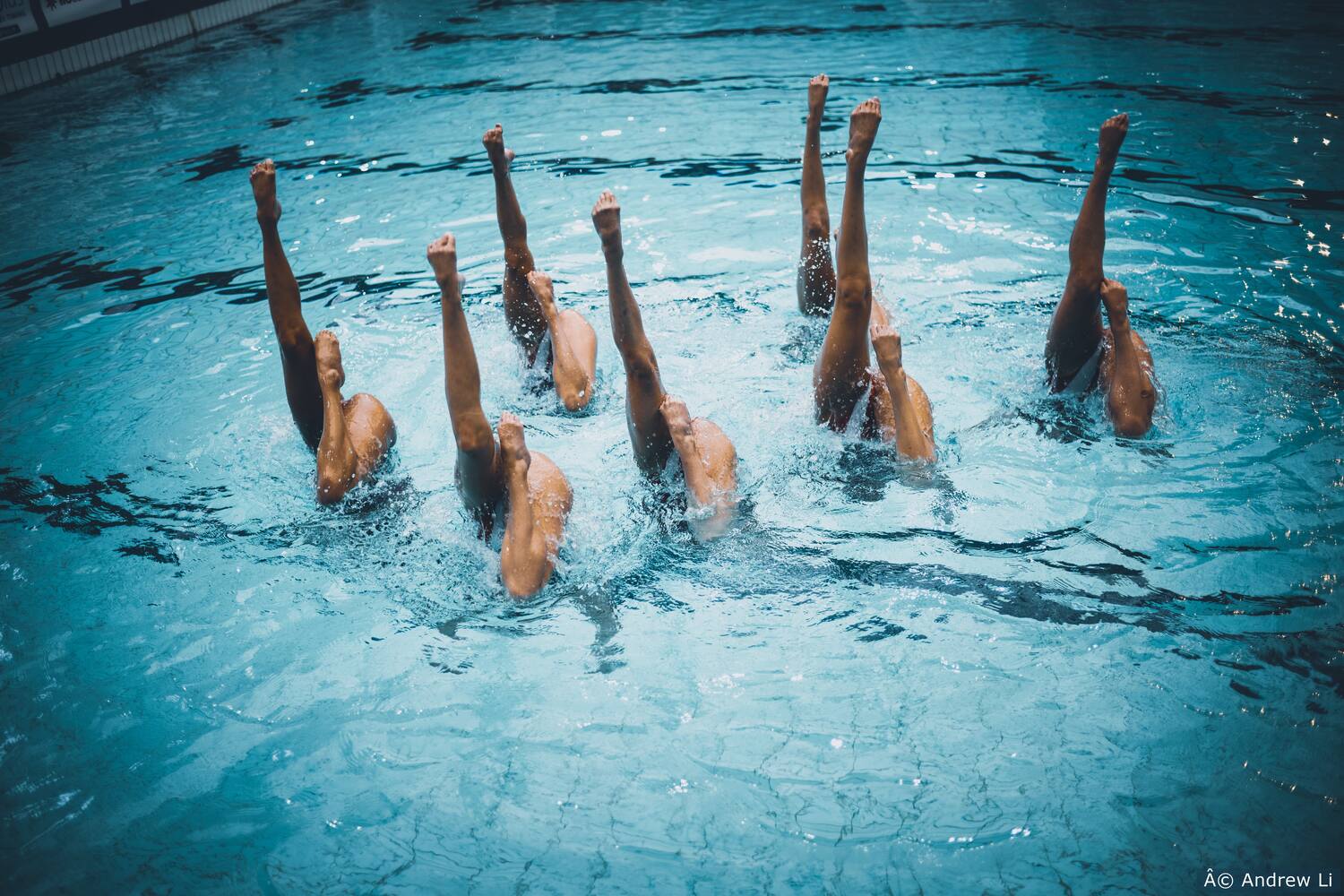 CEO of Canada Artistic Swimming, Jackie Buckingham echoed the excitement: "Canada Artistic Swimming is thrilled to partner with our colleagues from USA Artistic Swimming and with the full support and endorsement of FINA to bring virtual World Series competitions to the artistic swimming community. The pioneering spirit and the never give up attitude that is so prevalent in our athlete ranks has encouraged us all to work hard to find a way to bring certainty to our competition calendar at a very uncertain time. As we explore new technologies and new ways of thinking about competitions, judging, and spectating, we also see opportunities to reach new audiences and markets and to provide creative digital solutions for sponsors of aquatic sport while in-person events are not possible."
Both events will be produced in three phases. In the first phase, all competitors will record their routines on a scheduled date and time set approximately three weeks prior to the airdate to ensure that a competition performance is replicated as closely as possible. Those routines will be submitted to the organizing committee to be packaged into event production. Once packaged, all routines will be judged by FINA A judges simultaneously with the assistance of both USA and Canada's partner, Integrated Sports Systems. The official scores of those routines will then be placed into graphics and integrated into the performance package. Commentary will be added to the production to enhance the broadcast and provide viewers with an exciting and educational experience. The event will feature high-quality commentary from the most decorated male artistic swimmer of all time, Bill May, and his FINA World Championship gold medal-winning partner and 2008 Olympian, Christina Jones. The full production will air as a complete event on the scheduled dates.
Jones said she is excited to be a part of this ground-breaking event: "After a difficult year for all live sporting events, I'm grateful to see this creative solution. I'm honored to serve as a commentator alongside my dear friend and former duet partner, Bill May. We look forward to teaming up once again to share insider knowledge with our viewers while highlighting the tireless work these athletes have put into making these swims possible."
"During these unprecedented and challenging times, it's inspiring to see, once again, artistic swimming at the forefront of uniting its athletes. We don't know when we will be back together again, so this virtual competition showcases our passion and dedication to excel as a community. We will never surrender, and for that we will succeed," Bill May added. "It's exciting and an honor to team up with my great friend and 2015 Technical Mixed Duet Partner, Christina Jones, as we commentate such an incredible and groundbreaking event. We will offer our insight as the world recognizes the strength and athleticism of artistic swimming athletes."
The event would not be possible without the support and endorsement from FINA, the international federation for water sports. FINA is set to host dry land virtual challenges December 19th and 20th. Athletes who compete in the two World Series events will be eligible for points and results will count toward qualification for the World Series Super Final scheduled in Barcelona.
"The FINA Technical Committee congratulates and thanks Canada Artistic Swimming and USA Artistic Swimming for their collective leadership and creativity in developing virtual artistic swimming World Series platforms. We look forward to watching talented athletes from many FINA countries compete in this innovative way. This is especially important at a time when live competitions are difficult to confirm in some parts of the world as health and wellness of our athletes is always our main concern," Lisa Schott, Chair of the FINA TASC, said.
Additional event information and registration guidance for countries interested in participating in the event hosted by USA Artistic Swimming can be found by visiting the USAAS website and Canada's event at Canada's Artistic Swimming website.