Megan Abarca Named Junior National Team Assistant Coach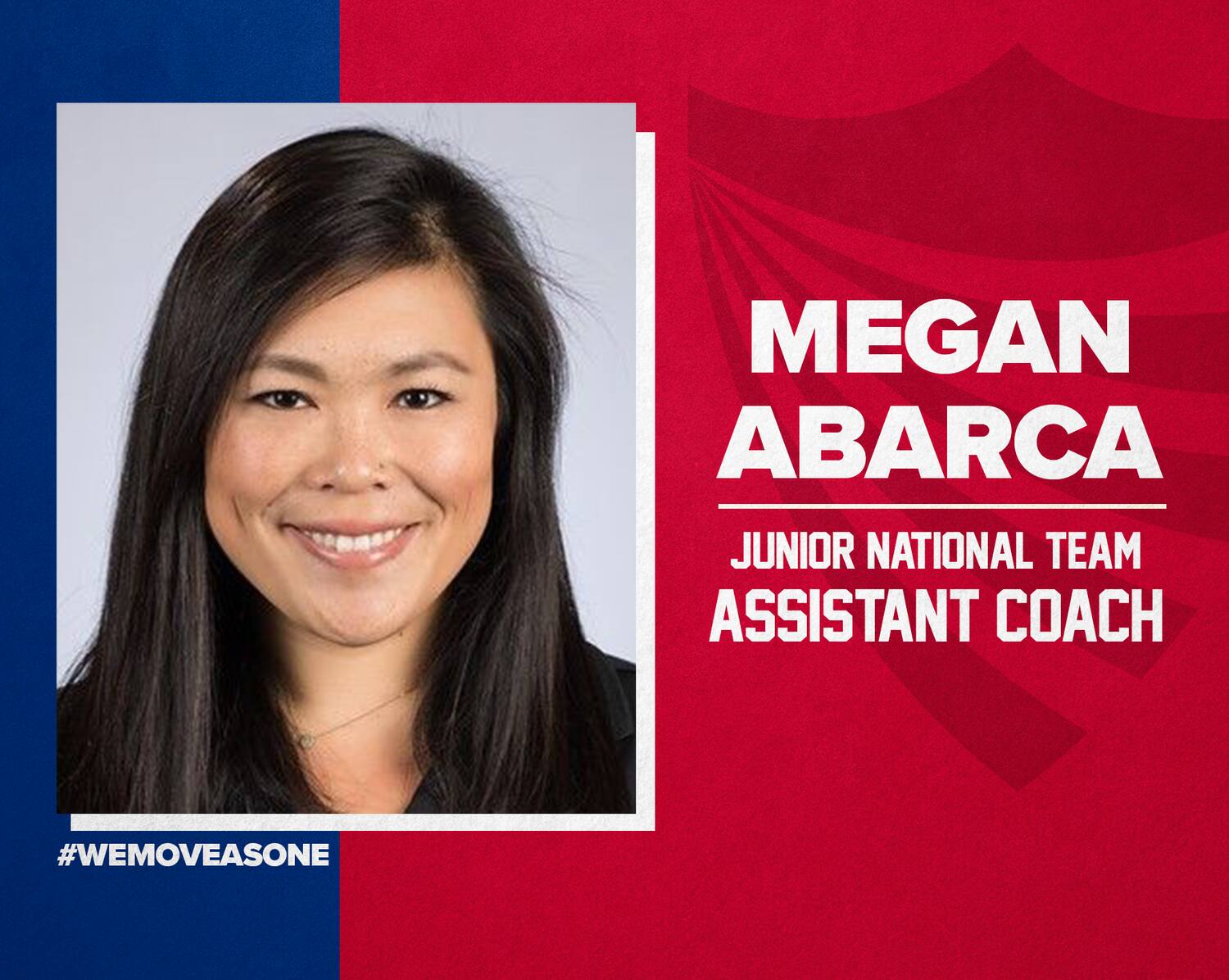 COLORADO SPRINGS, Colo. - USA Artistic Swimming has named Megan Abarca as Assistant Coach to the Junior National Team. Abarca most recently served as head coach of the Stanford Cardinals collegiate synchronized swimming team where she led her teams to great heights.
Abarca served at the helm of the Cardinals since 2018. Prior to her head coaching role, she was the assistant coach from 2012-2018. While with the Stanford program, Abarca helped the team claim Collegiate National Championships in 2013 and 2016, runner-up finishes in 2017, 2018 and 2019 and third-place finishes in 2014 and 2015. Prior to the unfortunate cancellation of the 2020 Collegiate National Championships due to COVID-19, her team secured a first-place finish at Western Regionals. In addition to the program's team success under Abarca, Cardinal solo, duets and trios earned silver medals in 2019. During her time as assistant coach, Stanford achieved a sweep of the 2016 Collegiate National Championships, taking first in every category back to California. With the holistic care of her student-athletes in mind, Megan has guided 39 Cardinals to All-America honors and, in 2019, eleven student-athletes were recognized with USAAS Academic Awards.
Abarca began her artistic swimming career with the Santa Clara Aquamaids at eleven years old. She transitioned to overseeing summer camps and working with novice, intermediate, recreational and age group programs. Her youth teams saw success under her guidance and it was clear she was destined for an impactful career in coaching. As no stranger to the national team programs, Abarca brings a wealth of experience to her new position having recently served as head coach of the 13-15 Junior National Team in 2018 and 2019. Prior to that experience, she served as assistant coach for the 13-15 National Team for two years and assistant coach for the 12 & Under National Team in 2014 and 2015. She also served as the 2013 World University Games assistant coach.
A graduate of Santa Clara University, Abarca holds a degree in psychology with a minor in economics. Born and raised in California, she currently resides in San Jose with her husband, Alex, and their dog, Mimi.
Abarca said she is excited to get to work: "I am grateful and excited for the opportunity to join Andrea, Lara and Anna on the pool deck. I have enjoyed working with the 12 & Under and 13-15 National Teams in years past, and I look forward to continuing on with the Junior National Team. I can't wait to see what this group will be able to accomplish!"
"We are super happy to have Megan joining the family. Having her on the coaching staff is an amazing addition and she is going to make our program stronger. Megan has extensive experience and we are thankful to have her coaching expertise on board," Lara Teixeira, High Performance Manager, said.